NATIONAL CHILDREN'S LITERACY WEBSITE
tm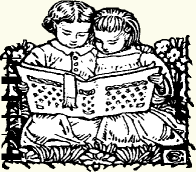 Great Literacy Tips You Can Use Today
.

Our National Children's Literacy Website is for parents and child care providers. See our literacy tips, articles, literacy information, publishers, contacts, and more - to help you enhance children's literacy in child care and home settings.
The Soho Center's National Children's Literacy Website is consistently Google's #1 site for "children's literacy" out of over 23 million sites. We are delighted to be able to bring this much-needed information to parents and child care providers!
National Child Care Resource Directory

The Soho Center's National Child Care Resource Directory gives providers information about hundreds of free and low-cost resources that you can use to make your program better.

The new 5th Edition is completely updated with mailing addresses, toll-free phone numbers, and websites as well as short informative articles on issues of importance to anyone running a child care program. Click to learn more and buy a copy online.
"I've taken the time to look through it page by page, and it has the best information that a child care provider can have at their fingertips. I have gone on several of the websites listed and have come across lots of good information."

E.Smith, family child care provider
The Importance of Good Family Child Care


An Important Essay by Jeanna Beker, Director, Soho Center


Worth reading by anyone doing
child care in America today

Soho Center's Well-Reviewed
"Business of Family Child Care"
DVD

Features Tom Copeland (nationally-recognized tax and business expert for the family child care field), Jeanna Beker (Founder and Director of the Soho Center), and many family child care providers.
Nationally distributed and extensively field-tested, this highly-produced and well-reviewed DVD is great for family child care providers. The DVD covers the basics of running a family child care business. It's available directly from the Soho Center at a special price - with free shipping. To order a DVD, please Click Here.

Tom Copeland provides a variety of helpful services and products for family child care providers. To visit Tom Copeland's blog (updated daily), please Click Here.


Support the Soho Center When You Buy at Amazon
Please consider buying your books (or anything else) at Amazon starting with this link. Whatever you buy will cost you exactly the same - but the Soho Center will get a small fee from Amazon for each purchase. Click the link or on the Amazon logo and then save the opening Amazon page as a bookmark. That way, every purchase will always help us help more kids and families. Thanks!
Soho Center's

V

IRGINIA

H

EALTH

I

NFORMATION

P

ROJECT
Background and a link to the Soho Center's innovative Virginia Health Information Project. While this site is focussed on Virginia with many Virginia-specific resources, there are many
valuable resources for anyone - including child care providers - looking for reliable, non-commercial health
information.