Of Interest to parents
O f I n t e r e s t t o P a r e n t s
_______________________________________________________


The Soho Center helps parents in a variety of ways. Please take a few minutes to see what
we offer that can directly enhance your child's education and well-being.
.
NOTE: Some Items Will Open In New Tab or Window
Support the Soho Center When You Buy at Amazon

Please consider buying your books (or anything else) at Amazon starting with this link. Whatever you buy will cost you exactly the same - but the Soho Center will get a small fee from Amazon for each purchase. Click the link or on the Amazon logo and then save the opening Amazon page as a bookmark. That way, every purchase will always help us help more kids and families. Thanks!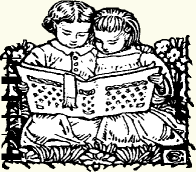 NATIONAL CHILDREN'S LITERACY WEBSITE
tm
Great Literacy Tips You Can Use Today
Our National Children's Literacy Website has literacy tips, articles, and literacy information to help you encourage your young child to love books and learn to read.

If your child is in child care, please tell your child's provider or teacher about this site and encourage them to make use of these literacy tips in their child care program.


The Soho Center's National Children's Literacy Website is consistently Google's #1 site for "children's literacy" out of over 23 million sites. We are delighted to be able to bring this much-needed information to parents and child care providers!
A Meaningful Gift For You and Your Child Care Provider or Center

The Soho Center's

National Child Care Resource Directory

gives parents, providers, and centers information about hundreds of free and low-cost child-related resources promoting children's literacy, nutrition, health, and safety and for selecting age-appropriate toys, educational materials, and non-sexist/ non-violent media. The new 5th Edition is completely updated with addresses, toll-free phone numbers, and websites as well as short informative articles on issues of importance to parents and to providers and teachers wanting to run a quality child care program.


F

IRST

C

LASS

P

ARENTS.COM
Collaboration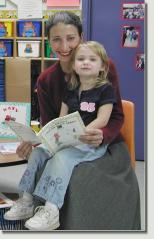 The Soho Center's collaboration with
F

IRST

C

LASS

P

ARENTS.COM
gives families across
America the unique opportunity to get
confidential, high-quality telephone
consulting and parenting advice
from Soho Center's Executive Director,
Jeanna Beker.

Topice can include age-appropriate expectations, learning activities, breastfeeding and nutrition, toilet training, limit-setting and discipline, language skills, social skills, sleep, adjusting to a new baby, selecting the best child care situation for your child and family, starting a new school, choosing the best school for your child, establishing routines, selecting toys and educational materials, enhancing children's literacy and academic performance, and more.
Soho Center's

H

EALTH

I

NFORMATION

P

ROJECT
Parents can find reliable health information and resources, including a medical dictionary for kids, first aid information, consumer product safety alerts, links to 14,000 health hot lines (in English and Spanish), car seat information and ratings, daily health news, and much more.
While this site includes some Virginia-specific resources, there are many
valuable national resources for all parents looking for reliable, non-commercial health
information.


PLEASE NOTE: The VHIP site will open in a new tab or window