Of Interest to Child-Related Agencies

O f I n t e r e s t t o C h i l d - R e l a t e d A g e n c i e s

_____________________________________________________


The Soho Center has a long history of successfully working with child care-related
organizations and agencies across America. Please take a few minutes to see what
we offer, and let's explore how we might work together.
.
NOTE: Some Items Will Open In New Tab or Window
.
Soho Center's Well-Reviewed

"Business of Family Child Care"

DVD
Features Tom Copeland (nationally-recognized tax and business expert for the family child care field), Jeanna Beker (Founder and Director of the Soho Center), and many family child care providers.
.

Nationally distributed and extensively field-tested, this highly-produced and well-reviewed DVD is great for group training and individual family child care providers. The DVD covers the basics of running a family child care business.
It's available directly from the Soho Center at a special price - with free shipping.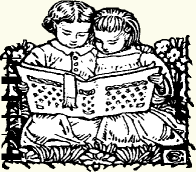 NATIONAL CHILDREN'S LITERACY WEBSITE
tm
Literacy Tips You Can Reprint for your Providers and Parents

Our National Children's Literacy Website has lots of great literacy tips that work. Many groups across the nation have reprinted and distributed these resources to their clients - even translated them into other languages. If you'd like to reprint any of this material, please e-mail us to discuss your interest and secure permission.
Soho Center's Enhanced Media Capacity
The Soho Center collaborates with other non-profits to create effective media - including television and radio commercials and Public Service Announcements (PSAs), long-form videos (educational and training programs, fundraising, etc.), and websites. We work with multi-award-winning media professionals and can make our media production/post-production facility available at very affordable rates.
.
If you would like to discuss possible media collaborations or want to explore using media to enhance your outreach or publicity efforts, please e-mail the Soho Center's Media Team
An Example of Soho's Media/Outreach Capabilities
The Soho Center created three
attractive 0:30 second TV and radio commercials to publicize the USDA Food Program and help CACFP Sponsors increase CACFP participation.


NOTE: If you go to this page, you can watch one of these spots online.

.
These highly-produced spots feature Linda
Ronstadt performing Dolly Parton's "I Will Always Love You," along with lots of great scenes of family child care. They encourage providers and parents to call an easy to remember 800-number to get more information. Soho collected contact information from each caller and sent it on to participating CACFP sponsors to follow up.
These commercials were aired as Public Service Announcements (PSAs) and/or as paid spots
- and they were successfully used all over the country.
Soho Center's

H

EALTH

I

NFORMATION

P

ROJECT

Visit the Soho Center's innovative Virginia Health Information Project. While this site includes many Virginia-specific resources, there are many
valuable national health, safety, and nutrition resources for anyone (including child care providers and agencies working with them) looking for reliable, non-commercial
information. You'll find links to 14,000 health hotlines (English and Spanish), daily health updates, information on car seats, exercise and diet tips, a medical dictionary for kids, consumer product safety alerts, and much more.
The Importance of Good Family Child Care


An Essay by Jeanna Beker, Director, Soho Center.

Worth reading by anyone doing child care in America today
.
If you'd like to reprint this article (even translate it if you wish) for your clients, please e-mail us to discuss your interest and secure permission.




National Child Care Resource Directory - 5th Edition
A Cost-Effective Resource to Promote Quality Child Care

Over the years, CACFP Sponsors, CCR&Rs, and state agencies have purchased many thousands of copies for distribution to child care providers, child care centers, Head Start programs, and other child-related organizations.
.
The Soho Center's

National Child Care Resource Directory

includes information about hundreds of free and low-cost child-related resources promoting children's literacy, nutrition, health, and safety and for selecting age-appropriate toys, educational materials, and non-sexist/ non-violent media.
The 5th Edition was completely updated with mailing addresses, toll-free phone numbers, and websites as well as short informative articles on issues of importance to the child care field.

"I've taken the time to look through it page by page, and it has the best information that a child care provider can have at their fingertips. I have gone on several of the websites listed and have come across lots of good information."

E.Smith, provider