C o m p l e t e d A t L a s t !

AND NOW FOR A QUICK TOUR - WITH MANY, MANY THANKS
TO OUR DONORS AND SUPPORTERS


.
Welcome!




Main Conference / Meeting Space



Main Conference / Meeting Space





Some of the over 16,000 children's books in the collection


Newly-tiled section of the original facility




The new lower level entrance area and meeting space



Besides directing the Soho Center, Jeanna Beker is a judge for the Independent Book
Publishers Association. The new conference space is ideal for completing her reviews
and ratings of parenting-related books.
A B I T A B O U T H O W W E G O T H E R E

_
___________________________
__________________________________________________________
We've come a long way since we started!

Back when we started the addition
Complete (at least on the outside)
The upstairs office space - framed, insulated, and then comes the wallboad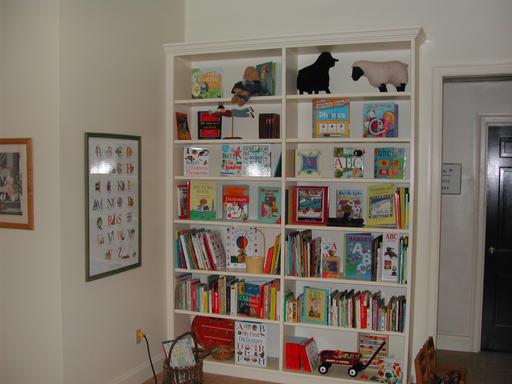 A very small part of the collection



The new upstairs space painted and trimmed with the ceramic tile floor being laid



Tiling is finished and bookcases being installed


The filling begins . . .
The downstairs room in the new addition finally getting tiled.

____________________________________________________________________________

Main Menu
Copyright 2011 The Soho Center - All Rights Reserved